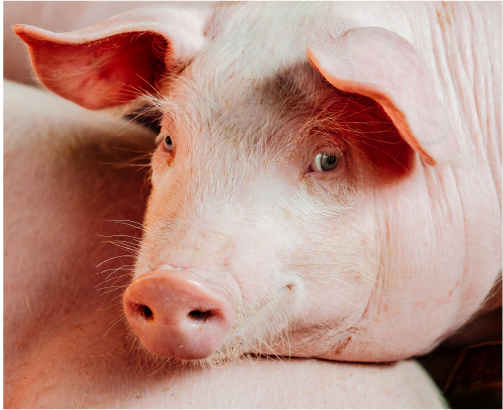 Streptococcus suis
Disease
Streptococcal disease in pigs is an endemic problem caused by Streptococcus suis (S. suis), mostly recognized by neurological clinical signs associated with meningitis, stiff joints, and mortality in the post-weaning phase12. The fight against S. suis has been a long-time struggle for swine producers, veterinarians, and researchers worldwide.
Currently, the use of antibiotics is being limited in some places all over the world, meaning swine producers are going to have to depend on prevention methods other than prophylactic/metaphylatic use of antibiotics.3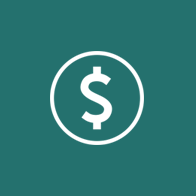 Economic impact
S. suis is considered one of the most important bacterial swine pathogens leading to important economic losses to the porcine industry worldwide. It has been reported globally in both traditional and intensive swine operations.4
S. suis is a zoonotic
disease also.
Asian countries highlight the public health importance of this infection.2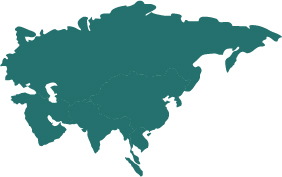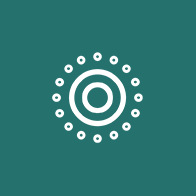 Prevalence
Up to 100% of pigs in a herd are carriers of this bacterium, meaning they are colonized without demonstrating clinical signs. That said, these carrier pigs can still pass on the bacteria to other animals.4
S. suis is highly present in the pig's oral cavity and transmission occurs across productive phases. Saliva microbiota includes Streptococcus spp. at: 5

---
S. suis varies in its genetic makeup around the world complicating its diagnostic and epidemiological surveillance. S. suis is also an important globally emerging zoonotic disease for swine industry workers (occupational disease).3
---
Serotypes 2,3,7, 8 and 9 are the most prevalent serotypes isolated from clinical pig cases in most of the regions, but there is an urgent need for new data from most of the countries on the serotype distribution of S. suis strains isolated from diseased pigs.6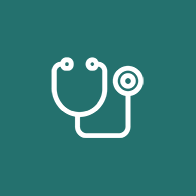 Diagnosis
The disease is empirically associated with healthy and heavy piglets, which consume high volumes of sow milk and adapt poorly to solid feed through weaning. They suffer inadequate uptake of nutrients early post-weaning with some villous atrophy, and afterward (3-7 days afterward) abruptly consume large amounts of feed.7
Lactating piglets, nursery and fattening pigs may show:
Occasional arthritis.
Sudden death.
Seizures.
Lateralized head.
Lateral twitching eye movements (nystagmus).
Animal is sideways, it has a pedaling movement and produces foam in the mouth.
Lameness.
Abscesess.
Septicemia.
Polyserositis.
---
A history of recurrent presence of meningitis in weaned pigs is very indicative; it is confirmed by isolation of the organism from the brain.8
---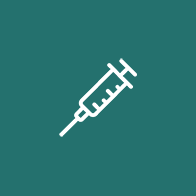 Treatment and prevention
The strategies for the control of Streptococcus suis imply different management measures in the farrowing room and the nurseries, all of them aimed at reducing the transmission from the dam to her litter and to improve the environmental conditions and the density in the nurseries.9
---
Transmission of this pathogen is generally believed to occur between healthy carrier sows and their offspring, so the carrier status of S. suis in healthy sows is important for the control of S. suis infections in pigs, especially in suckling and growing pigs.10
---
1. Lun et et al., 2007.
2. Goyette-Desjardins et al., 2014.
3. Segura M., 2015.
4. Gottschalk M. and Segura M., 2019.
5. Murase et al., 2019.
6. Goyette-Desjardins G. Streptococcus suis, an important pig pathogen and emerging zoonotic agent—an update on the worldwide distribution based on serotyping and sequence typing. Emerging Microbes & Infections. 2014.
7. Fabà L. Streptococcus suis: is nutritional intervention possible?, pig333.com. 2021.
8. Streptococcal infections. Diseases manual. pig333.com
9. Wennberg J. Are the nurseries becoming more complicated? (3/3) Streptococcus suis. pig333.com. 2018.
10. Zhang C. et al., Prevalence of Streptococcus suis Isolated from Clinically Healthy Sows in China. Agricultural Sciences in China. 2009.
Download the disease infographic
MSD Animal Health solutions to control Streptococcus suis
---

SowCare: Porcilis® Strepsuis
SowCare: Porcilis® Strepsuis is an inactivated bacterial vaccine for the prevention of streptococcosis in pigs, caused by strains of Streptococcus suis serotype 2.
Porcilis® Strepsuis
Active immunisation of pigs and passive immunisation of sows and gilts against clinical signs due to Streptococcus suis serotype 2 infection.


For active immunization:
Onset of immunity: 1 week after the booster vaccination
Duration of immunity: At least 2 weeks
For passive inmunization:
Duration of immunity: 3 weeks, provided that the piglets received sufficient colostrum at the first day after birth.
---
Quick onset of immunity.
Reduces mortality and clinical signs due to Streptococcus suis serotype 2 infection.
---
Piglets: Two vaccinations each of 2 ml: 3 weeks apart, from 2 weeks of age.
Sows and gilts (non-vaccinated): Two vaccinations with an interval of 4 weeks, the second dose is administered 2-4 weeks before the expected farrowing date. Revaccination is carried out once for 2-4 weeks before the expected date of farrowing.