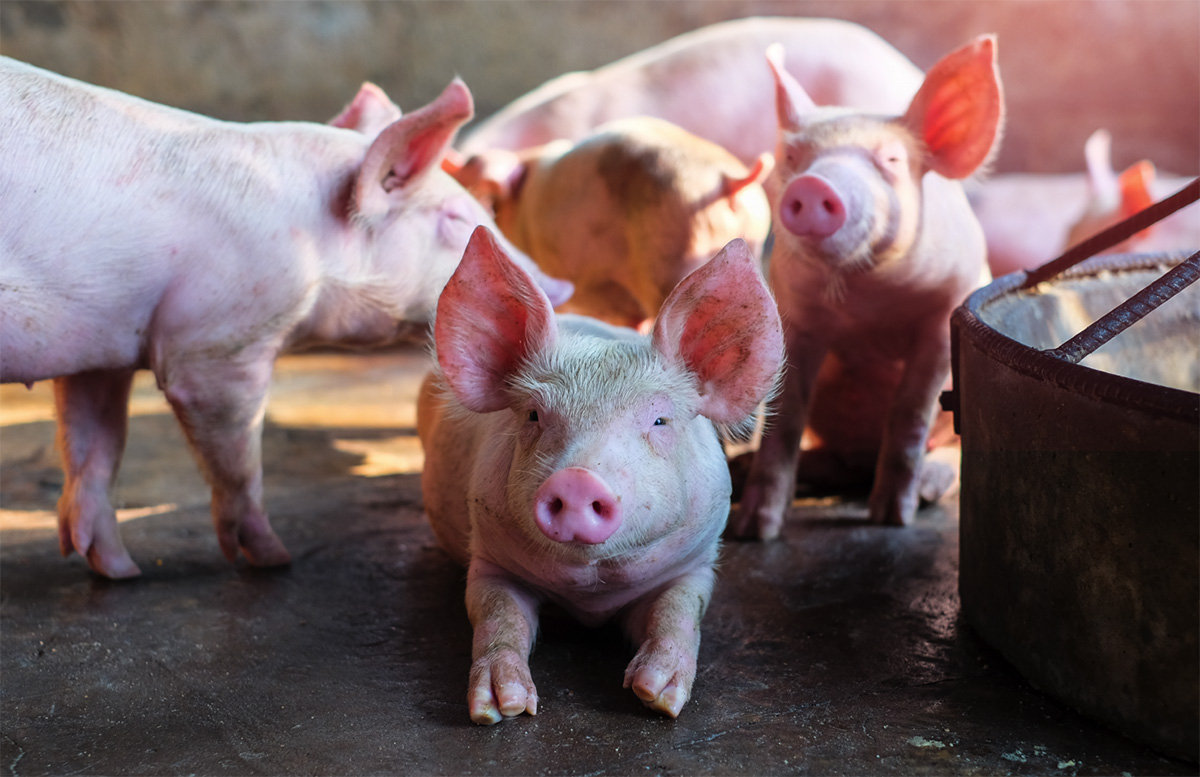 PigCare
Including IntestiPig and ResPig
Are you looking for an efficient way to protect your herd against respiratory and intestinal diseases while enhancing your animals' welfare, improving your profitability, and creating consumer value?
PigCare is an innovative and complete portfolio of vaccines for piglets, developed by the experts at MSD Animal Health. These highly effective products are flexible and convenient, with products that can be mixed and / or given concurrently. Trusted around the world, they are proven to protect your pigs and your livelihood – against the risks of disease.
Piglet diseases
IntestiPig
Discover the most innovative solutions to enhance pigs intestinal health and increase your farm productivity.
Ileitis
Almost 100% of the world's pig populations have some level of Lawsonia intracellularis infection although it is commonly unknown. That's why we call it the hidden enemy.
ResPig
Tailor-made prevention and control of respiratory diseases in piglets.
---
PCV2 and M. hyo
Porcine circovirus and Mycoplasma hyopneumoniae are two of the top 5 diseases impacting swine production. They may be present in any swine herd worldwide.
---
App
Actinobacillus pleuropneumoniae is the etiologic agent of porcine pleuropneumonia, which is a highly contagious respiratory disease that can occur in all age groups, but usually is seen in 6- to 20-week-old pigs. It is one of the most important swine bacterial respiratory pathogens found worldwide.
---
PRRS
The Porcine Reproductive and Respiratory Syndrome caused by PRRS virus, has become endemic in nearly all the main swine producing areas of the world and it is among the most economically significant swine infectious diseases. PRRS may reduce the annual production of the herd by 15%.
---
Aujeszky's disease (pseudorabies)
The disease is caused by an herpesvirus (PHV-1) that can remain latent and causes respiratory, reproductive and nervous problems. The virus can survive up to 3 weeks outside the pig. Due to the fact that it is slowly transmitted, it can be eradicated through vaccination, good management practices, and elimination of animals that carry the disease.