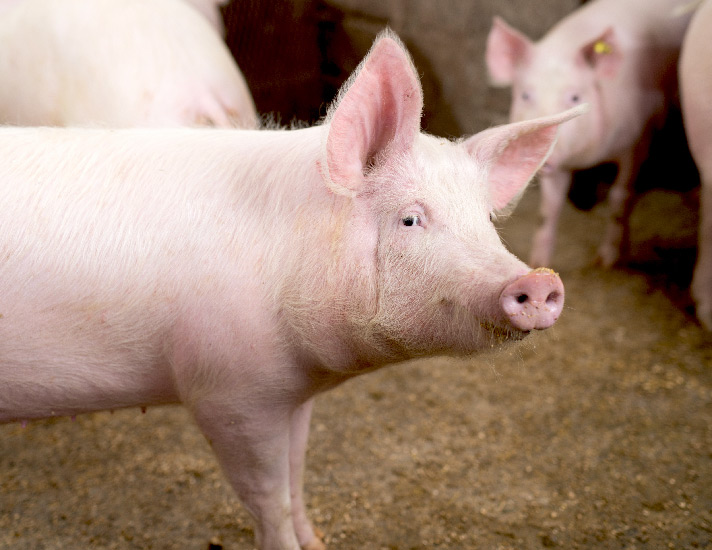 Glässer's
Disease
Glässer's disease is caused by the bacterium called Glaesserella parasuis, which has many different serotypes being part of the natural flora of pig's respiratory system. Clinical disease is most prevalent in pigs 4 to 8 weeks of age.
Sometimes it can be present in outbreaks in lactating piglets, mainly in new farms with a full population of first parity sows. Later outbreaks can result in reduced growth, high morbidity and the rejection of carcasses at slaughter. This bacterium can also act as a secondary pathogen to other diseases, particularly enzootic pneumonia.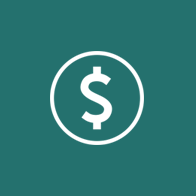 Economic impact
Glässer's disease is thought to add $8.60 to production costs per pig due to reduced growth, morbidity and medication costs.
Infected pigs can experience a loss of 50 grams per day.1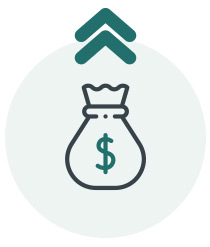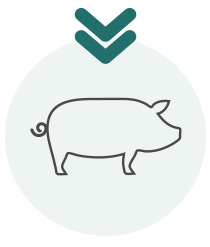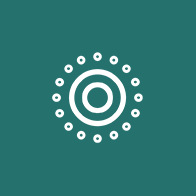 Prevalence
Glässer's disease is a significant disease, present in all the major swine-producing countries, even in modern farms with good health program.
---
Often, outbreaks resembling Glässer's disease are not confirmed bacteriologically because the causative organism is fragile and hard to isolate. Therefore, exact numbers a re difficult to determine.
---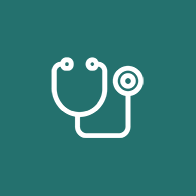 Diagnosis
Based on clinical observations, post mortem examinations and isolation of the bacteria in the lab.
Affected pigs may exhibit a range of symptoms, including:
Collapse and labored breathing.
Skin discoloration.
Arthritis and obvious joint swelling.
Coughing.
Squealing piglets while handling.
Nervous signs including meningitis in weaners and growers.
Typical signs in post mortem examinations.
---
It also causes fever, and loss of appetite in individual pigs. In acute cases, pigs will be found dead, often with discoloration to the ears, abdomen and legs. Sometimes, the disease will only be identified in the slaughterhouse.
---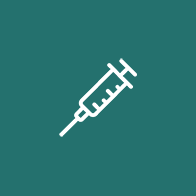 Treatment and prevention
If Glässer's disease is identified early, animals must be treated quickly, mainly when meningitis cases are present. They can be successfully treated with penicillin or other antibiotics.
---
Vaccination of sows before farrowing transfers immunity to her piglets.
---
Reducing environmental stress is also important in the prevention of Glässer's disease.
1. Costa-Hurtado, M. Update on Glässer's disease: How to control the disease under restrictive use of antimicrobials.
Download the disease infographic
MSD Animal Health solutions to control Glässer's disease
---

SowCare: Porcilis® Glässer
SowCare: Porcilis® Glässer is an inactivated vaccine against Glaesserella parasuis infections.
Porcilis® Glässer
Inactivated vaccine against Glaesserella parasuis infections.


PIGLETS
Onset of immunity: 2 weeks after completion of vaccination
Duration of immunity: 14 weeks after completion of vaccination
SOWS
Onset of immunity: After birth and sufficient uptake of colostrum
Duration of immunity: Demonstrated at 4 weeks of age against serotype 4 and at 6 weeks of age against serotype 5
---
Protection up to 14 weeks after booster vaccination in piglets.
Shown to reduce mortality and clinical signs caused by Glaesserella parasuis serotypes 4 and 5.
---
Two alternative schemes, depending on age of pigs to be vaccinated.
Piglets 5 to 6 weeks of age: vaccinate with a 2ml dose followed by a booster vaccination 2 weeks later.
Sows: first dose 6 weeks before farrowing and the booster dose 3 weeks before farrowing. Revaccinate 2-4 weeks before each subsequent farrowing.